The 2021 MakeX Spark Online Competition – Code for Health has come to an end. It is without a doubt that the mentors have shown tremendous dedication and efforts to foster STEAM education and practical learning even during the pandemic. We honor them by awarding Excellent Mentors for their achievements in teaching and supporting students in their outstanding projects. Here are some tips shared by the mentors on how to successfully design and conduct an online Spark project.
Mr. Nano Syaiful Rohim
Mr. Nano Syaiful Rohim works for Bina Bangsa School (BBS) in Malang Indonesia as an IT teacher where he mentored 24 students for BBS Make X Spark competition. The top 5 projects were awarded at the end and 4 teams were his students. He also won the Excellent Mentor Award together with 14 other awardees from the Young All-rounder award. After the competition, he sent 3 teams/6 of students to the 2021 ASEAN Invitational Tournament and his students won the competition with the CHARM (Caring Health Assistant Robot Module) project.  He moreover sent 4 teams to MakeX Global Spark Competition, and one more time, his students won the competition.
For Mr. Nano, the process is how to encourage students to be committed to participating in a competition. And of course, the support from parents is also very important in this case. Especially during the pandemic, Mr. Nano was limited by distance where he could only hold online meetings with his students. For Mr. Nano, this was not a problem, because Bina Bangsa School students are used to online learning with the STEAM program that is already running. To fully support him, Mr. Nano created a WhatsApp group, so if students have problems when making the projects, he can immediately help and make Zoom meetings with students.
Long before the competition, Mr. Nano had made a robotic competition between classes per level so the children made a project with the robotic parts they had, then they made a video presentation. After that, it was followed by presenting their project in class, and uniquely the one who scored the project was their classmates. Why is that? Because for Mr. Nano, to make children creative and innovative, teachers also need to provide opportunities for children not only to make but also to assess or give evaluations because the step to becoming a program developer is, one of them, to provide an assessment and evaluation.
In making projects, Mr. Nano also provided the widest opportunity for students to develop their projects starting from presenting project ideas, drawing designs, assembling parts, coding programs, and making posters, flowcharts, and project videos.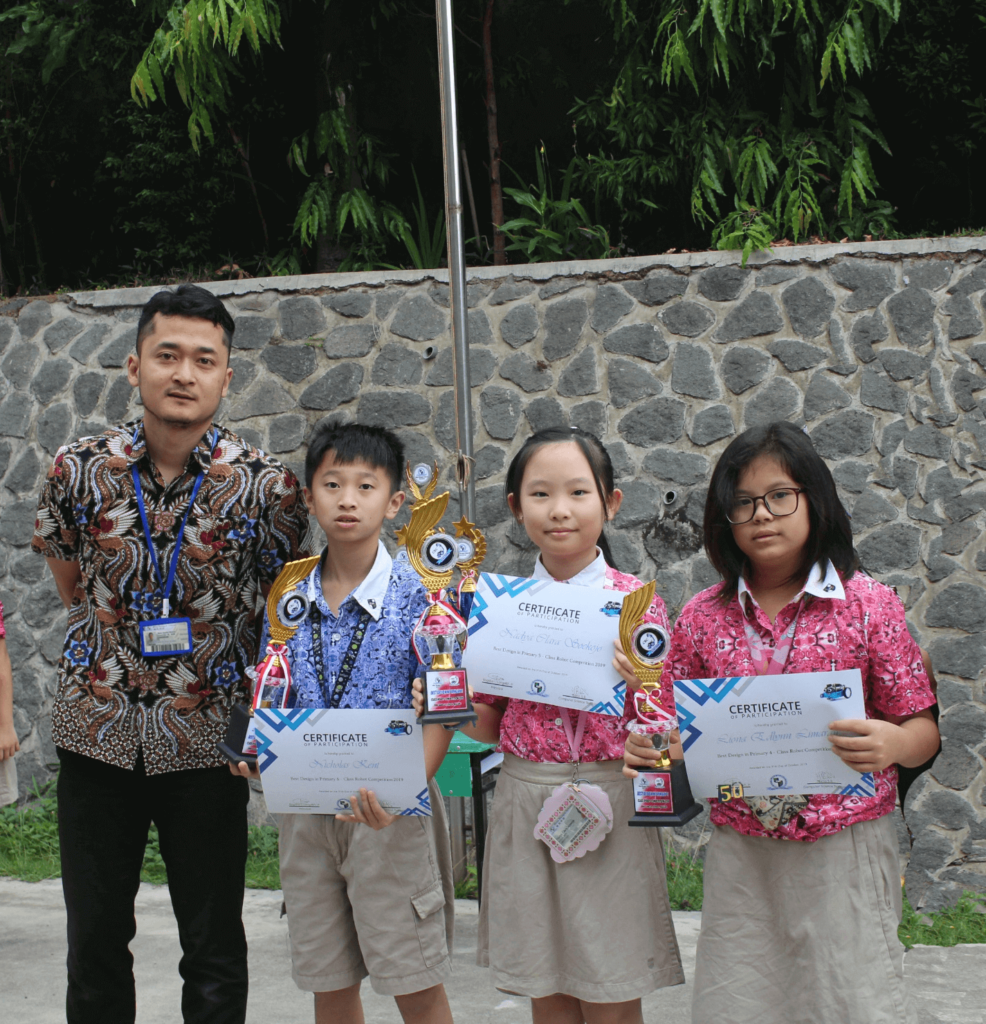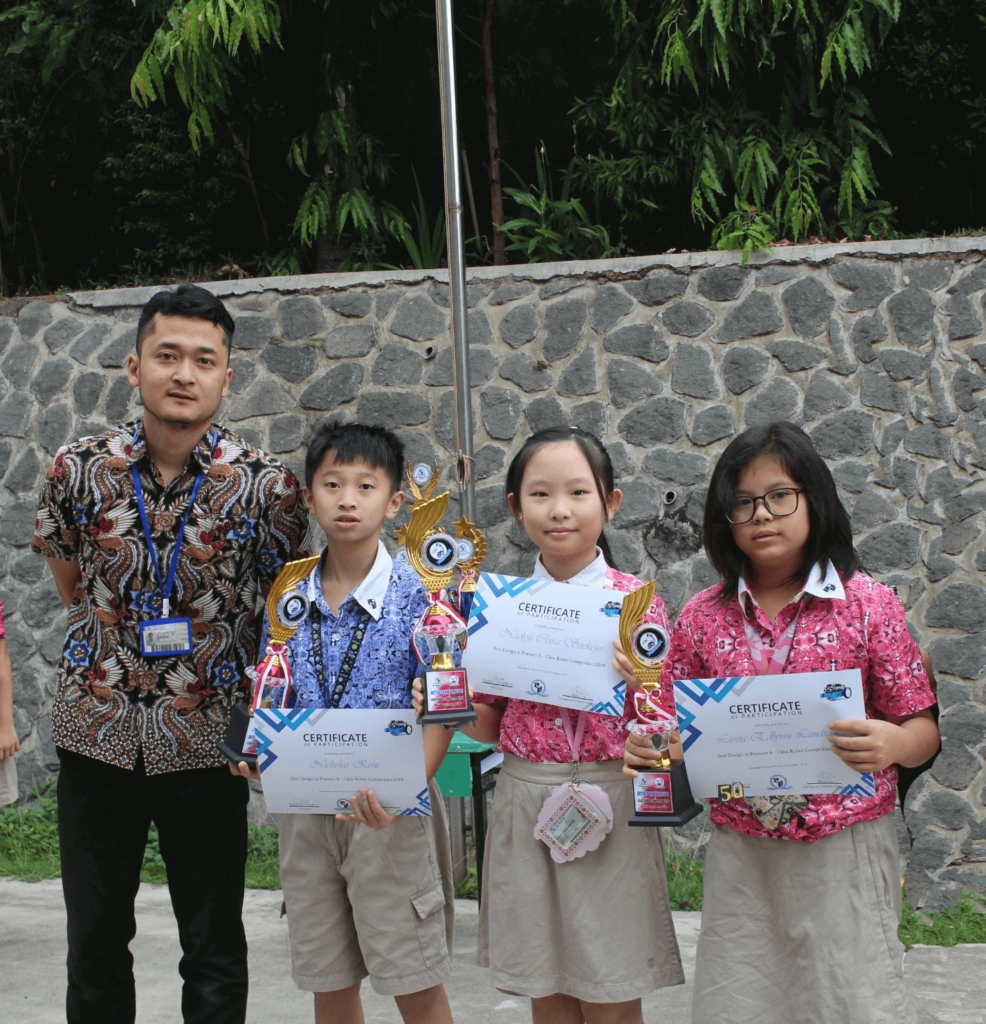 Krittaphat Monaiyakool
Krittaphat Monaiyakool (Tho) is a lecturer at the Piboonbumpen Demonstration School of Burapha University in Thailand. He teaches computer science. Tho has a passion for computer programming, running robotics for kids' clubs in school. He is currently an elementary school teacher who finds joy and fulfillment in helping new and potential students of all kinds. He has spent many hours speaking to students about careers in software development including robotics and teaching the basics of coding. It is so fun to see the spark in children's eyes when they see the power of code.
Coding is at the core of almost everything we use and love. We can write code to make games, create music and art, bring robots to life, and power almost anything that is electronic. When you realize how much coding is part of the world of the future, it becomes so important to learn how it works.
Thank MakeX Spark for helping children start up an incredible adventure into the world of robotics programming. By the end of it, children will be ready for the world of the future.
Aldren E. Camposagrado and Gillea V. Millama
Mr. Aldren Camposagrado is the ICT Coordinator and Ms. Gillea Millama works as an ICT Teacher at Ateneo de Iloilo – Santa Maria Catholic School in the Philippines. They are the mentors of ADI AdventureBots, ADI Androids, and ADI DragonBots
Their MakeX journey started in 2019 when they joined the MakeX Starters City Guardian and represented their country during the MakeX World Championship in Guangzhou, China. This experience fueled the passion of young team members towards robotics and coding.
Despite the restrictions brought by the pandemic, they were able to continue their robotics journey through MakeX Spark Online Competition. This competition provides opportunities for young robotics enthusiasts to apply their hardware construction and software programming skills to generate plausible solutions to real-world problems.
Creating their codes for health projects remotely for three months was quite challenging. They have conducted series of online meetings for project milestones, updates, and concerns. Due to the quarantine restriction in our city, they just met their teams face-to-face only once during the project checking. Thankfully, with the discipline and cooperation of everyone, they were able to finish all three projects ahead of time.
One of the major takeaways as mentors in this competition is that the impact of social contagion. Indeed, if they faithfully show determination, discipline, and passion towards their crafts as mentors, this will also be emulated by the mentees. As mentors, they have the capacity to lead the mentees in finding their own sparks. Sparks can ignite certain innovations that will possibly transform the world that we live in right now.
"On behalf of Ateneo de Iloilo and TechFactors Inc., we would like to thank the organization for giving us the opportunity to animate the MakeX spirit of Creativity, Teamwork, Sharing, and Fun! Maraming salamat po. Take care and stay safe!"
— Aldren E. Camposagrado and Gillea V. Millama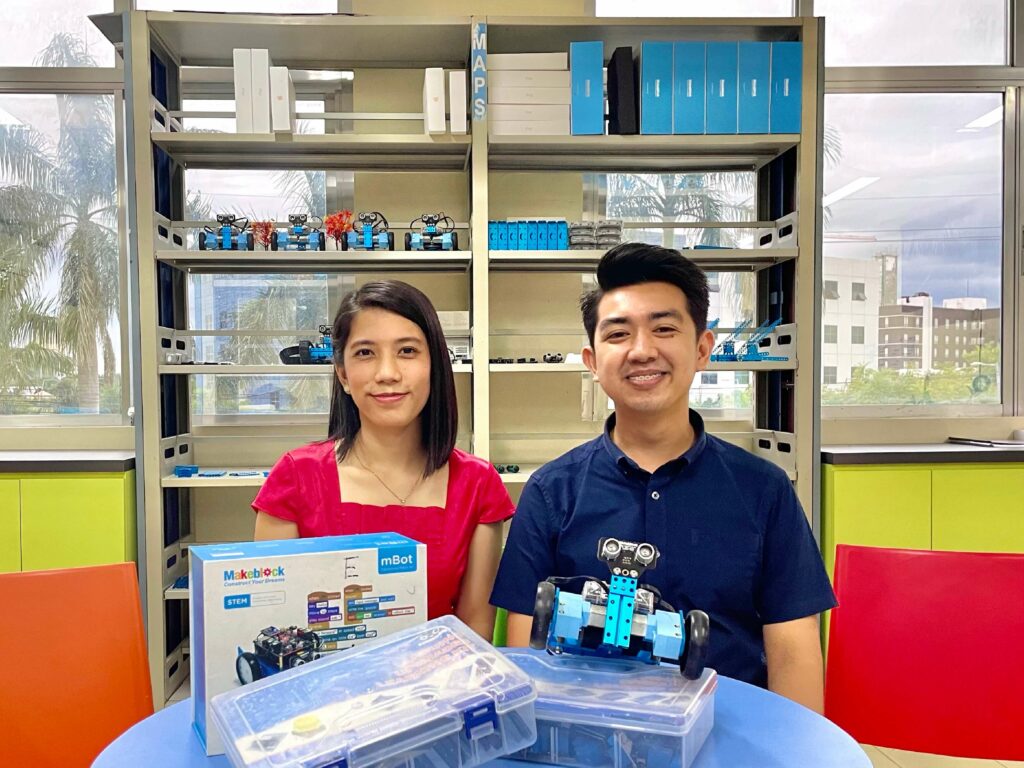 Want to learn more on how to succeed in the Spark competition? Watch the Awarding Ceremony for the 2021 MakeX Spark Competition Code for Health!
Thanks for all your dedication and support. We are looking forward to seeing you again in the next global MakeX Spark Competition Family Care!